Pictures from the meeting of the editorial board during the UML'2002 conference in Dresden, where the first issue of SoSyM has been launched.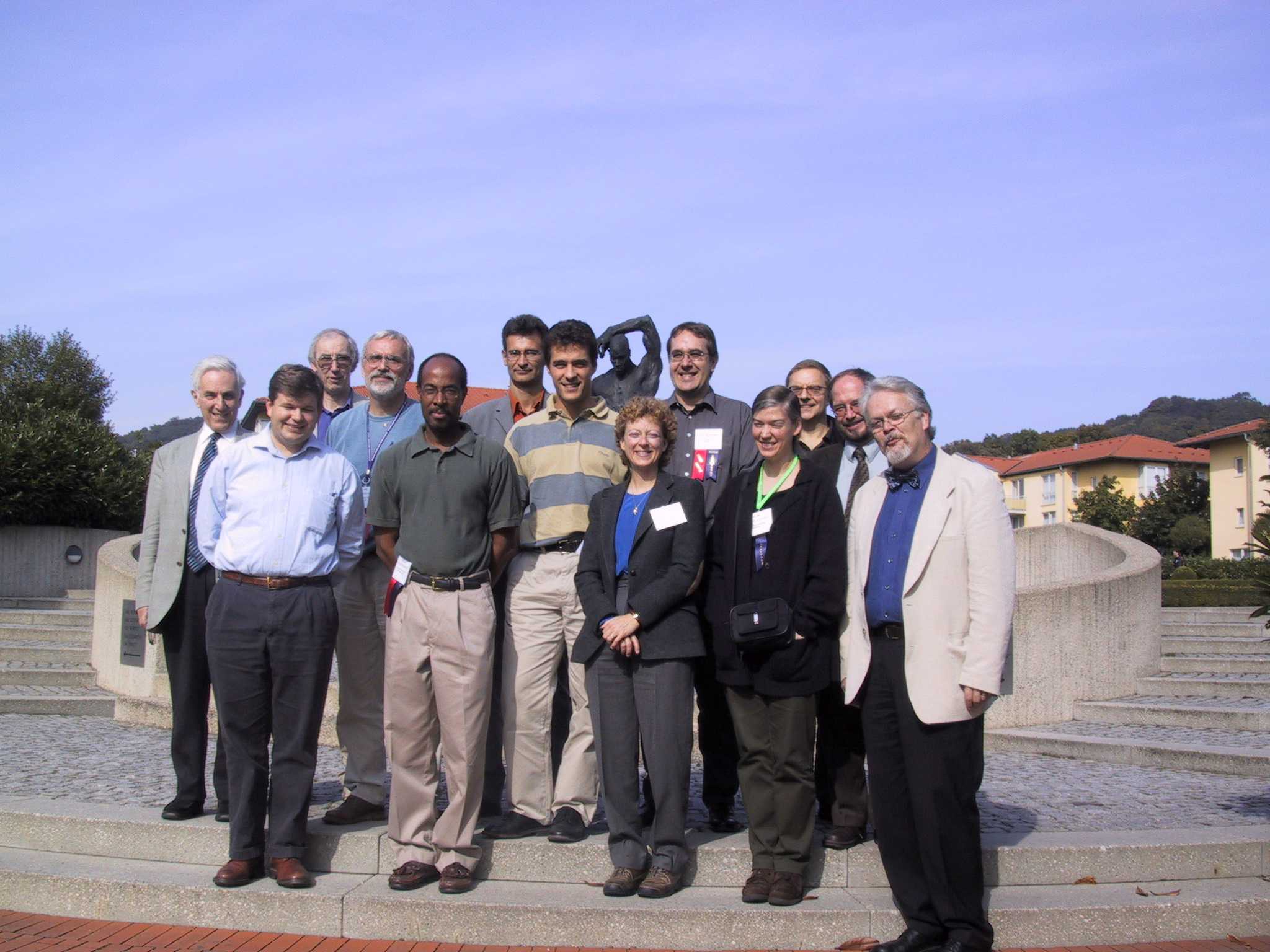 From left to right:
Michael Jackson, Steve Cook, Stuart Kent, Bran Selic, Robert France, Jean-Marc Jezequel, Jean-Michel Bruel, Geri Georg, Bernhard Rumpe, Perdita Stevens, Martin Gogolla, Heinrich Hussmann, and Hermann Engesser.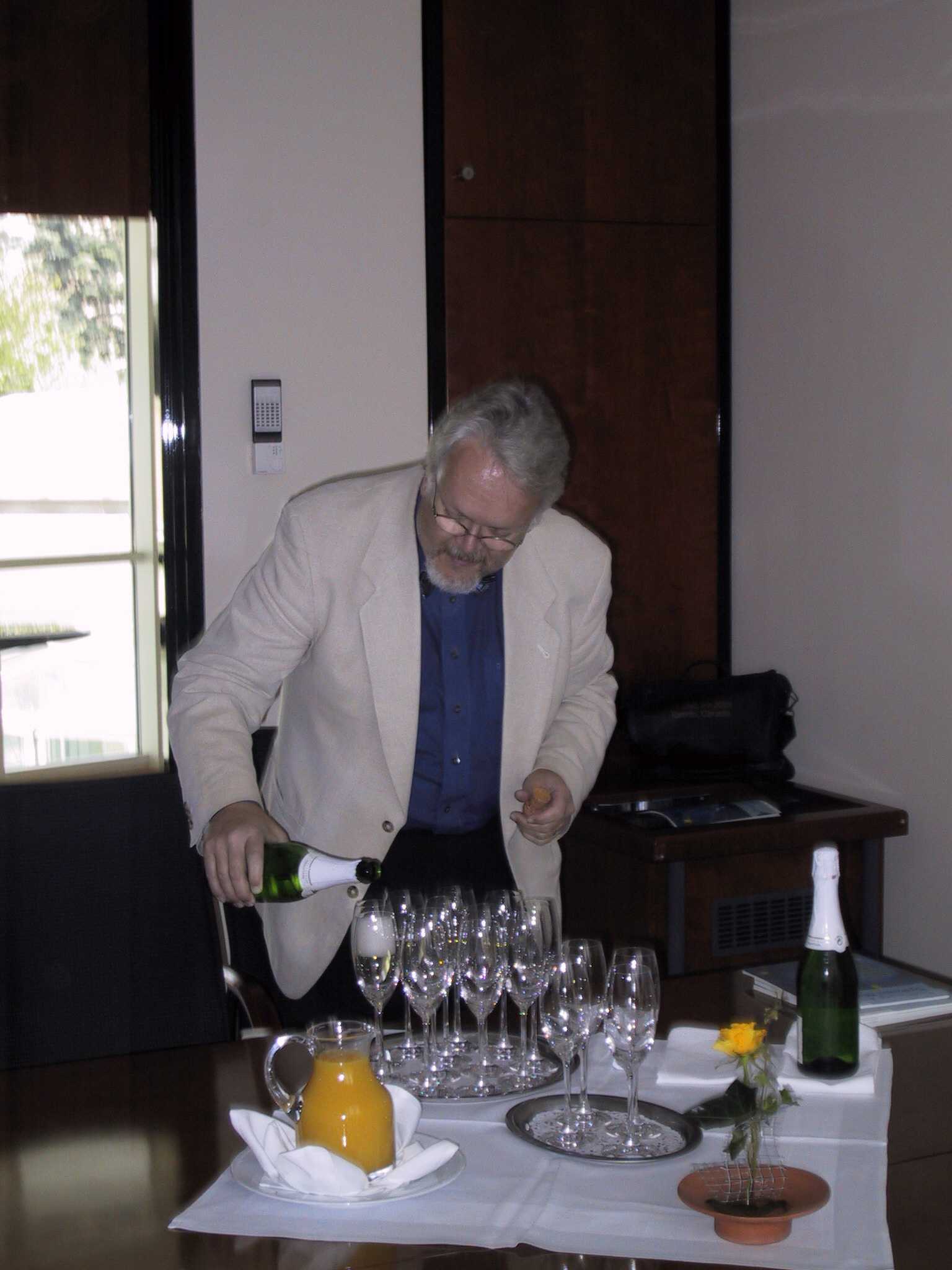 Hermann Engesser, from Springer, inviting the editors.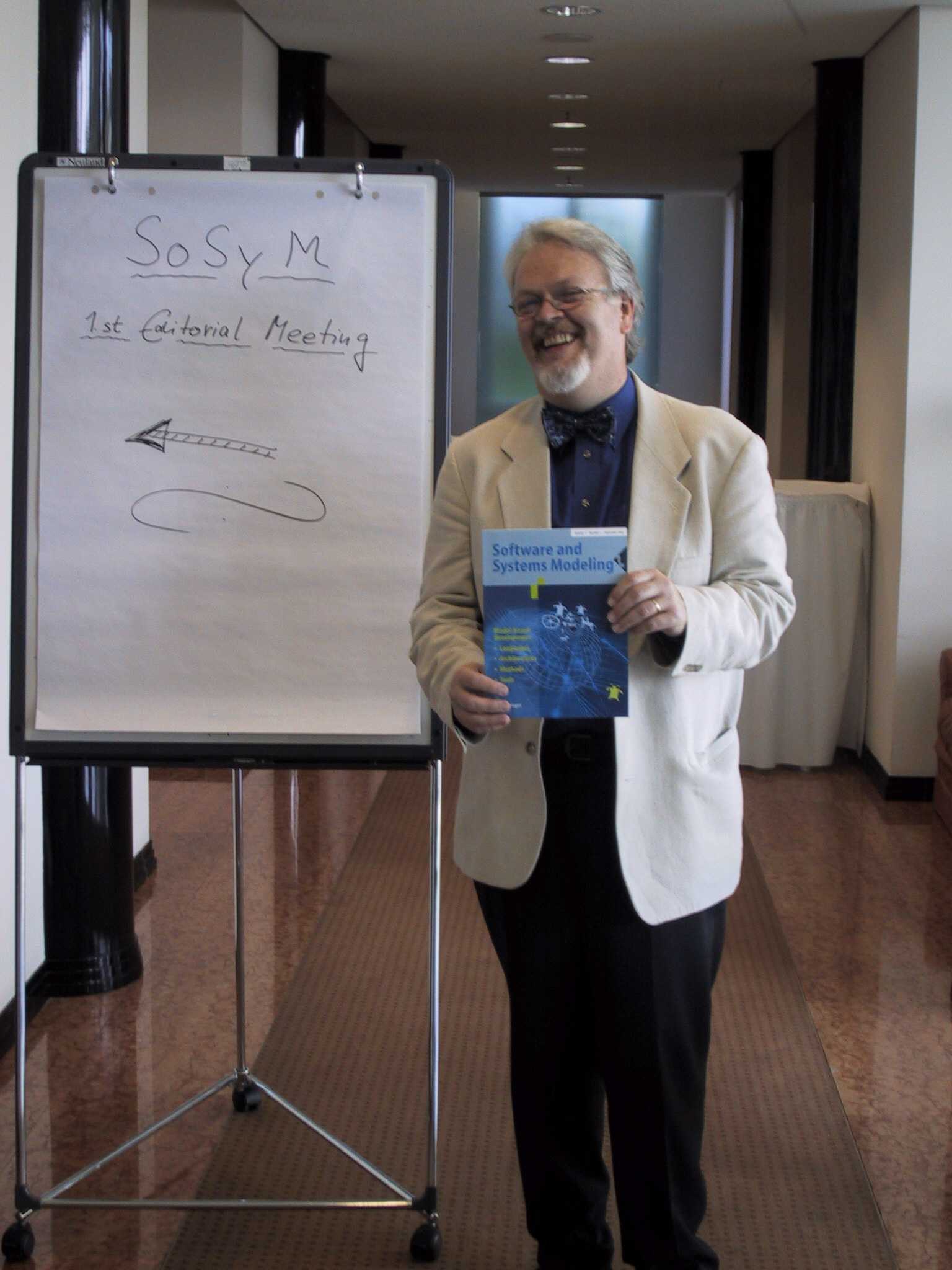 Hermann Engesser with the first issue.
Pictures from other editorial board meetings.